Corporate Events
In Marbella
At Restaurant the Farm in Marbella we know exactly how to make sure your corporate events in Marbella impresses your invited guests.
We will look after decorations, table arrangements, offer and excellent and fast service, professional waiters and a high quality of food so you can be assured your delegation is looked after from arrival to departure.
At the Farm Restaurant in Marbella we are used to attending to large groups en we know how exceed expectations.
Enjoy a cocktail on our large patio, dine inside or in our secret garden. Enjoy a wonderful tapas buffet or a seated 3 course dinner. Anything is possible at the Farm.
Our central Marbella Old Town location will also give your guests the chance to admire the Spanish architecture of the old square of Marbella on the way to the restaurant.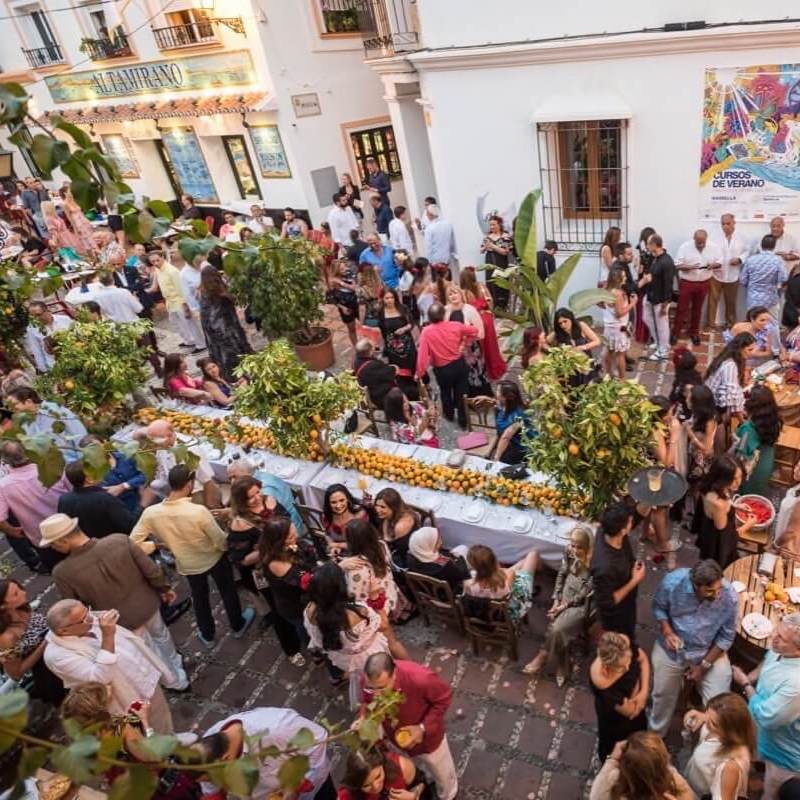 Welcome Receptions
Our restaurant can cater from just 10 up to 350 invited guests for your corporate cocktail reception. Allow people to mingle with a glass of wine, and our great variety of Tapas, or what about a large paella!
Anything is possible at the Farm Restaurant in Marbella Old Town, and we certainly love a challenge, so why not put us to the test!
Live music is always welcome in our restaurant and if you can't think of anything, we can certainly make a few suggestions.
From the decorations to the fine food and drinks, you are in good hands with our team here at The Farm!
Corporate Events
The FarmRestaurant  in Marbella is a unique venue within Marbellas old town in a "Casa Palacio" from the year 1502. The largest patio typical Andaluz, we call it "The Secret Garden", our guests call it a "hidden Gem".
Inviting your corporate function to our restaurant in the Marbella Old Town will guarantee you make an impression!
From start to finish, we will wine, dine and entertain your guests. Their every need will be catered for, and because of our unique location, your guests will get a typical Spanish experience.